Contact a Product Expert:
Sage Intacct Integrated Payment Processing
Paya is fully-integrated with Sage Intacct to update/save credit card information back to Sage Intacct. This allows for further processing of voids/refunds.
Links available in AR Invoice/SO Invoice/Sales Orders/Sales Quotes
Multiple companies supported with 1 MID per company
PDFs of documents from Sage Intacct are available on Portal
Customer sync for adds/deletes/changes



Why ACH Reigns Supreme for B2B Commerce:
Enable customers to pay with their choice of payment
Paya incorporates proprietary technology that minimizes the risk of accepting ACH & Check (bad checks/fraud)
Non-Sufficient Fund items are automatically resubmitted to attempt collection
Fast funding time and improve cash flow
Online reporting of activity
Ensures NACHA and other regulatory requirements for processing
ACH Specific (if integrated into your software or gateway)
Receive payment faster than accepting paper checks
Cost less than accepting credit cards
Accept ACH online, over the phone, or in person
Setup recurring payments
Process within your existing interface for efficiency
Reporting posts back into your software
Electronically process checks so you can "skip the trip to the bank" ...saves time and resources
Optional "guarantee Program" will cover NSF bad checks

Sage Intacct Level 3 Credit Card Processing
Reduce Credit Card Processing fees
Get the best rate with Paya's Sage Intacct level 3 integration
Capture the specific line item data integrated from Sage Intacct in credit card transactions.
These additional fields are required by VISA and Mastercard to achieve Level 3 credit card processing savings:
Merchant name
Merchant address
Invoice number
Tax Amount
Item description
Quantity and unit of measure
Freight amount
Commodity and product codes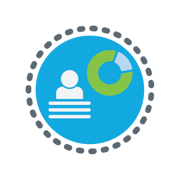 Customer Portal
Customers can easily see outstanding invoices and pay from your merchant-branded portal.
View account activity:

Outstanding balance
Open and completed invoices
Orders
Payments
Credit notes

No changes needed to your existing infrastructure, and no requirement for hardware upgrades.


EMV Integration®️ Technology
Prevent fraud with EMV chip technology. Once commonplace, counterfeit fraud — in which a cardholder's information is collected, stored and reprinted on a different card — has declined sharply since EMV chip technology began to appear.
When you make a purchase via EMV card, the merchant never receives or transmits your actual card number. That makes it much more difficult for malicious actors to counterfeit your card.

Sage Intacct Integrated Credit Card Processing and PCI Compliance
Paya's Sage Intacct integration adheres to PCI DSS requirements

With Paya's Sage Intacct credit processing solution, you can safely and securely accept, store, process, and transmit cardholder data during credit card transactions, to prevent fraud and theft.

Accelerate Cash Flow
Enable faster

payment cycles

Rapid batch processing, which provides next-day

funding
(02/23/2023) There are no release notes for Sage Intacct at this time.